FINE ART
TREY McCARLEY
Trey McCarley's work, both vibrant and bold, holds a sense of place while rendering his voice of spirit and soul. "Painting in Spirit and Truth" is a phrase Trey often uses to describe the chasm between foundational design and spiritual awareness that allows for true art to be created. McCarley believes "We should not paint what we know, but rather what we see. I believe the missing link however, is painting what we feel. When we unapologetically paint what we feel, then what we see changes, and what we thought we knew is replaced with something real."

Although he first held a desire to paint as a child, the gift wasn't fully unearthed until his college years at the University of Arkansas' Landscape Architecture Program. Here, McCarley's creativity was exercised on a calculable scale, but the atmosphere needed for a raw artist could still only be found behind a blank canvas. Upon graduation, Trey studied full time under American Impressionist, Robert Moore. This intensive four-year apprenticeship afforded McCarley an even further grasp on design principles and visual discernment.

Trey's ability to capture a universal appreciation for nature through contemporary impressionism has afforded him the opportunity to show in premier galleries throughout the United States and internationally. In 2017, McCarley was awarded the 21 under 31 young artists to watch by Southwest Art Magazine. He quickly became West Lives On Gallery's top contemporary seller. His first show at Main Street Gallery in Park City, Utah was a sellout in only 3 hours further justifying the market demand and personal connection he quickly establishes with his collectors. He also participates in the Jackson Hole QuickDraw during their annual Fall Arts Festival. His private studio is based in Broomfield, Colorado and open to tours by appointment.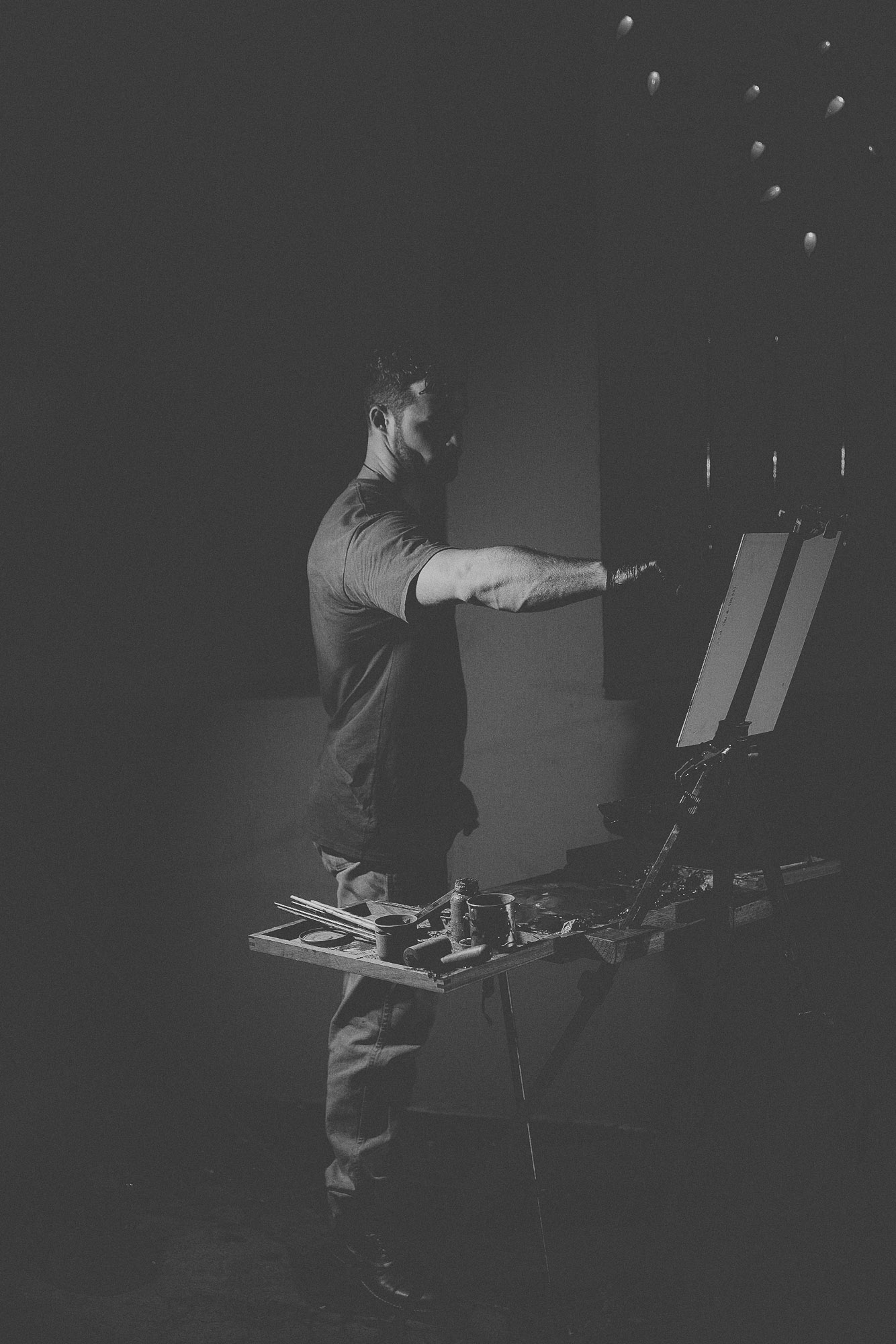 CONTACT
TREYMcCARLEYART@GMAIL.COM